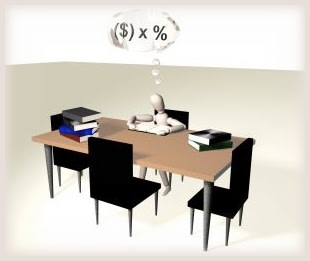 Finances and budgeting are important trends to know about and follow for everyone, but it's very important for college students to be familiar with these concepts, especially when full school work loads don't leave much time for working. Since many college students are focused solely on school, they are often tight on money, because they aren't able to work much. The following blogs may be helpful for college students to bookmark for useful information when its comes to their finances:
"The Wire" is the greatest TV series ever made. The artistry, scope, and commitment to just plain telling a good story are unmatched anywhere else. But one of the many things that made the show so riveting is something that most fans, even the hardcore ones, might not know: many of the series' most compelling characters were based on real people that creator David Simon had known or written about in his time as a crime reporter with The Baltimore Sun. The real-world denizens of Bodymore, Murdaland, became thinly disguised versions of themselves on the epic crime show. Here are the real faces behind 10 unforgettable characters:
Jay Landsman (inspiration for Jay Landsman): The burly Jay Landsman viewers know was inspired by the real-life Landsman, who's much smaller but no less a character than his fictional counterpart. The real-world Landsman was a homicide detective whom Simon first met when he was researching his book Homicide: A Year on the Killing Streets. (The book would go on to inspire the NBC series.) In one of the many instances in which actual citizens got screen time on the show, the real Landsman became a regular cast member when he took on the role of Major Dennis Mello in seasons three through five. Possum (inspiration for Bubbles): Bubbles' slow-burning story of redemption is one of the most moving arcs of the entire series. He's one of the most entertaining and likable people on the show, and he was inspired by a real-world police informant who went by the street name of "Possum." Simon met Possum twice before the man died of AIDS; at his family's request, his true identity remains a secret. He was known for having a good memory and for helping cops identify players in the drug game, traits that would come to define Bubbles from the beginning. Shorty Boyd, Donnie Andrews, Ferdinand Harvin, Billy Outlaw and Anthony Hollie (inspiration for Omar Little): The amazing thing about Omar — or one of them, anyway — is how likable he is even while he's going about his chosen business of killing and robbing people. He's cavalier about making a living by taking money and stock from drug dealers ("How does a man rob drug dealers for eight or nine years and live to tell about it?" "Day at a time, I suppose."), but his habits and traits were drawn from a variety of real-life stick-up men. Simon based the character on Shorty Boyd, Donnie Andrews, Ferdinand Harvin, Billy Outlaw, and Anthony Hollie, a quartet of stick-up men who worked the Baltimore area between the 1980s and the early part of the 2000s. Andrews, who has since reformed, played a bit part as one of the men who helps protect Omar when he is sent to prison. Rick Requer (inspiration for Bunk Moreland): William "Bunk" Moreland, known for his pinstriped, lawyerly affectations, was based on BPD detective Oscar "Rick" Requer, also nicknamed Bunk. He worked under Jay Landsman when Simon was researching Homicide, and his demeanor and handle would form the basis for the Bunk, a fan favorite. In another nod to the real man, the series featured a cop named Oscar Requer in its final season. Timmirror Stanfield (inspiration for Marlo Stanfield): Marlo Stanfield is a cold-hearted killer and businessman. His name and habits came from Timmirror Stanfield, a Baltimore drug kingpin in the 1980s whose 50-member gang controlled large sections of West Baltimore and committed a string of murders in their quest to maintain power. The investigation led to convictions for many main players in the gang. Vernon Collins (inspiration for Wee-Bey Brice): The fish-loving and loyal soldier character of Wee-Bey Brice found real-life inspiration in a man named Vernon Collins. Ed Burns, a co-creator and writer on "The Wire," was a Baltimore detective who investigated a variety of high-profile heroin dealers in the 1980s. One of these, Thomas Taylor, was partnered with Collins, who was known as Bey-Brother. Collins, a feared contract killer, also appeared in Homicide. The real-world Bey was caught in 1987 and sentenced to 35 years behind bars. Ed Burns (inspiration for Roland Pryzbylewski): Roland "Prez" Pryzbylewski was behind some of the most heartbreaking moments on "The Wire," from his police mishaps to his time as a teacher. Events from the character's disparate careers are drawn from the life of Ed Burns, a former detective and the series' co-creator. Prez's skill with cracking codes in the Barksdale investigation paralleled Burns' investigation of a drug dealer named Melvin Williams (whom we'll get to shortly), and his experiences as a public-school teacher are modeled on those of Burns, who became an educator after leaving the force. Melvin Williams (inspiration for Avon Barksdale): Although Simon has said that no one person was the direct inspiration for Avon Barksdale, the drug kingpin at the center of the first season, it's likely that Avon was drawn from the life and times of Melvin Williams, a drug dealer previously investigated by Burns. Williams was a huge heroin trafficker in the 1970s and 1980s, much like Barksdale, with a similarly violent and unpredictable persona. In an ironic twist, Williams, now out of prison, played a church deacon in later seasons of the show. Stringer Reed, Roland Bell, Kenneth A. Jackson (inspiration for Stringer Bell): A number of men went into creating the brilliant but doomed Stringer Bell. His name itself is a combination of Stringer Reed and Roland Bell, a pair of Baltimore drug dealers. But his character also bears a striking resemblance to Kenneth A. Jackson, a Baltimore drug dealer who began to diversify and get into legitimate businesses, including a shoe store, a small market, and an adult entertainment club. Jackson took classes at Baltimore Community College, just like Stringer, to learn more about business and become a full-fledged member of legit society. Dennis Wise (inspiration for Dennis "Cutty" Wise): Cutty Wise shows up in the series' third season, fresh out of prison and already too old for the drug game that's passed him by while he was away. The real Dennis Wise was a contract killer in 1970s Baltimore who was connected to Vernon Collins and who consistently eluded police efforts to capture and convict him. He eventually went to prison but used his time there to get a bachelor's degree and write a novel. The fictional Cutty makes smarter choices, opting to leave the game and open up a gym for local kids. I like that version better.
By Nancy Farrell
Anyone that has gone through a divorce knows that they can be very difficult, emotionally and physically draining, and hard on all parties involved. Whether there are children, property, debts, assets or any other issues involved, divorce, which is already a tough process, can become very time consuming and expensive, whether or not it is amicable. Statistically, it is estimated that 40% of marriages in the US end in divorce.The following blogs are dedicated to easing the pain and difficulty of going through the divorce process:
Advice
These blogs offer great forums with advice and personal stories to help people through their divorces.
Women
These blogs are geared specifically to help women through their ordeal offering help with information on divorces, how to handle the situation with the children, maintaining self esteem, and much more.
Men
These blogs are aimed to help men through the process with information pertaining to custody, single parenting, child rearing, and much more.
Law related
These blogs are to help any person thinking about or going through divorce with legal questions they may have, and offers resources for people looking for assistance.
Moving on
These blogs are intended to help individuals after their divorce with obstacles such as picking the pieces back up, dating, and more.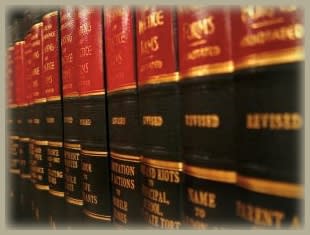 By Nancy Farrell
Law school can be one of the toughest and most dedicated times of your life. While it can seem a bit overwhelming and prove to be a tough transition, it is important to remember that plenty of people have achieved law school before you, and plenty are also going through the same ordeals and transitions you are. Sometimes, it helps to know what to expect and to collect from former law school students some pointers for time management and advice that can help you along the way. The following blogs are dedicated to helping people get through law school:
Among many things, police and law enforcement officials are put in our communities to ensure the safety of its citizens and to provide a system for offenders of the law to be punished accordingly. Sometimes, we are shocked by police officers or law enforcement officials making headline news with them being on the other side of the law. The following scandals involving law enforcement officials have rocked the headlines:
1. Operation Tow Scam-
Eight people including Chicago area police and ex-police officers have been arrested in connection with a scam involving receiving bribes from tow truck companies and operators. The arrests and charges come after lengthy investigation by several law enforcement agencies uncovered police officers taking money from tow truck drivers to send those tow truck drivers to the scenes of accidents when cars needed to be towed. The officers and tow truck drivers were also working to collect thousands of dollars in insurance money by claiming inaccurate reports and falsifying stolen car reports. The people involved have been charged with extortion, attempted extortion and making false reports respectively, among other charges.
2. Rampart scandal
The Rampart scandal refers to widespread corruption by more than 70 police officers working with the Los Angeles Police Department in the late 90's. Making it one of the most widespread cases of police misconduct in US history, the police officers were involved with drug dealers and gangs and took part in shootings, beatings, framing suspects, dealing drugs, bank robberies and a laundry list of other criminal activities. As of now, the full extent of the scandal is not known, but only 24 of the officers were actually found to have committed any wrongdoing. Following the scandal 140 civil lawsuits were filed against the city of Los Angeles and an estimated 125 million was paid out in settlements.
3. The beating of Abner Louima
In 1997 several police officers were called to a popular nightclub in Brooklyn due to a fight, in which a scuffle between bystanders and police erupted. Officer Justin Volpe, was struck by a punch and named Abner Louima as his attacker. After arresting Louima, he was taken to the police station, where Volpe beat, sexually assaulted and sodomized him with a broken broomstick in the bathroom. Volpe had identified the wrong guy and Louima spent 2 months in the hospital recovering from his injuries. Volpe and several other officers were arrested for being involved or attempting to cover up the assaults. In the end, Volpe was sentenced to 30 years in prison and in a subsequent civil suit, Louima was awarded $8.75 million- the largest police brutality settlement in New York history.
4. Wisconsin party beating
In October of 2004, Frank Jude and his friend Lovell Harris were invited to a party at an off-duty police officer's home. Several of the persons attending the party were off-duty police officers and when one of them reported that his wallet and badge had been stolen they immediately shot slurs and accusations at Jude and Harris, who were black. The off-duty police officers severely beat and assaulted the men, but Harris was able to escape. Jude suffered various injuries and was taken to the emergency room. The officers involved were charged with felony assaults and charges with respect to their roles in the beating and were sentenced to between 15 and 18 years in federal prison and ordered to pay restitution for Jude's medical bills.
5. The Kathryn Johnson shooting
In 2006, police raided a house in a crime and drug ridden neighborhood in Atlanta. 92 year old Kathryn Johnston, who was home at the time, was startled by the forced invasion and shot once at police officers, not hitting anyone. Officers retaliated and fired 39 shots, hitting Johnson at least 5 times. After searching the home and not finding drugs, the officers planted drugs in the home and convinced a drug informant of theirs to lie to police and tell them that he had bought drugs at Johnson's home earlier that day. It was later determined that they had the wrong address on the warrant and the police officers involved were charged with making false statements, violating oaths of public officers, false imprisonment, and conspiracy to violate rights in result of death.
6. Chicago bar attack
In 2007, this attack skyrocketed to attention everywhere when a video released showed a 250 pound male Chicago police officer repeatedly kicking and punching a 125 pound female bartender. The bartender, Karolina Obrycka refused to serve intoxicated off-duty police officer Anthony Abbate any more alcohol. The tape, caught on video surveillance from the bar, then shows Abbate confronting Obrycka behind the bar, and Obrycka asking him several times to leave. Abbate then threw her to the floor and kicked and punched her several times. Abbate was arrested and pled not guilty to the 15 charges against him and was only convicted on aggravated battery, he avoided jail time, received a 2 year probation sentence, and was fired from the Chicago Police Department.
7.Quadriplegic epidsode in Florida
In 2008, a surveillance video in a Florida Sheriff's office shows a deputy dumping a quadriplegic man from his wheelchair onto the floor. Brian Sterner, 32, was paralyzed from the chest down after a wrestling incident when he was 18 years old and confined to a wheelchair, had been picked up on a warrant charge. Officer Charlette Marshall-Jones who told Sterner that she didn't believe he was really paralyzed grabbed the handles behind the wheelchair and forcibly dumped Sterner to the ground. Sterner later said that he couldn't feel below his chest but said the impact caused him to believe his ribs were broken- jail x-rays showed they were not.
8. Beating in a cell
In 2009, a video surfaced of a Washington State police officer beating a 15 year old girl in a holding cell. The girl, who had been brought in for questioning for an auto theft investigation is seen kicking off her shoe toward the officer. The officer then enters the cell and slams the girl against the wall, throws her down by her hair, and while holding her hands, punches her. The officer and department received extensive backlash when the video surfaced, as the officer clearly used excessive force on the girl.
9. New Year's Day shooting in California
In the early morning hours of New Years Day 2009, officers in Oakland were called to reports of a fight on a crowded transit train. Officers Tony Pirone and Johannes Mehserle responded amongst others and detained some of the people believed to have been involved in the fight. Twenty-two-year-old Oscar Grant was on the floor detained for questioning when he got up and tried to leave but then voluntarily returned and was lying on the floor. Onlookers who caught the incident on camera, watched as Grant was punched in the face twice and then shot in the back by Officer Mehserle. Grant died later that day from his injuries and a subsequent investigation revealed Grant was neither handcuffed or armed when he was shot.
10. Jaywalking in Seattle
In June 2010, a video surfaced of Seattle police officer Ian P. Walsh attempting to cite several pedestrians for jaywalking. In the video, a 19 year-old girl is seen and became combative with the officer and Walsh tried to arrest her. Her 17 year-old friend came to her aid, and pushed the officer attempting to free her from the officer's grip. The officer then turned to the 17 year-old and punched her in the face. The crowd, seen in the video, yelled and shouted at Walsh stating he was using excessive force. The video, which surfaced on YouTube and was played on news outlets everywhere, received major criticism and a large public outcry, with the community believing that Walsh used excessive and unnecessary force on the girl.
It seems like no matter what the current case or arrest scandal on the headline news is about, we hear the same attorney's names being thrown around. Whether it's a probation violation, drug charge, or something as serious as a murder, it seems that the same attorneys dominate the criminal justice-plagued headlines. The following attorneys are no strangers to the spotlight:
1. Johnnie Cochran
Probably best known for his leadership role as a defense attorney for O. J. Simpson in the murder trials of Simpson's ex-wife and her friend, Johnnie Cochran was a well known and determined attorney. Cochran successfully represented Simpson in his acquittal of the murders and also represented Sean "P Diddy" Combs, Tupac Shakur, Snoop Dogg, Rosa Parks, and Micheal Jackson, amongst many others and was also known for his successful cases against police brutality and civil rights victories. Cochran, famously remembered for his "if it does not fit, you must acquit" phrase, died in March 2005 after a battle with a brain tumor.
2. Mark Geragos
Considered a "celebrity lawyer" who has represented Michael Jackson, Winona Ryder, Chris Brown, and politician Gary Condit, Mark Geragos is a well known defense attorney. Geragos first recieved national attention by representing Whitewater figure Susan McDougal in which she was later pardoned by President Clinton in 2001. Geragos later successfully represented McDougal in a 12-count embezzlement trial. Geragos also represented Scott Peterson in the murder trial of Peterson's wife and unborn baby, a trial that garnered widespread media attention.
3. Alan Dershowitz
Also known for his role in part of the large defense team in the successful trial against O.J. Simpson, Alan Dershowitz is another high-profile attorney. Dershowitz has successfully defended 13 of 15 of the attempted murder and murder cases he has been involved with. Dershowitz, who has had clients such as Mike Tyson, Micheal Milken, and Kirtanananda Swami is also well known for representing Claus von Bulow, in the attempted murder of his wife, in which his conviction in the first murder trial was reversed and he was found not guilty in the retrial.
4. Gloria Allred
Known for taking mainly high-profile and mostly controversial cases, Gloria Allred is a famous attorney, who frequently makes her rounds on TV. Allred has famously represented Amber Frey, the key witness in the murder trial against Scott Peterson and several of Tiger Wood's alleged mistresses in the media whirlwind that followed the public lineup of the pro golfer's infidelities. Allred became well known in the late 70's, after successfully representing a woman in a lawsuit against an all male club in Beverly Hills for denying the women's application solely based on her sex.
5. Leslie Abramson
Leslie Abramson is probably best known for defending the Melendez brothers, Lyle and Erik, against their charges for the murder of their wealthy parents in their Beverly Hills home. Abramson was also known for representing Phil Spector in the murder trial of actress Lana Clarkson, who was found dead in Spector's home. Abramson, who later resigned as Spector's attorney is known to defend high profile clients accused of murder.
6. Anne Bremner
Known for covering the child molestation charges against Michael Jackson, Anne Bremner, is a well known Seattle trial attorney. Bremner, who was recently in the spotlight for a DUI arrest in June of 2010, is well known for defending Amanda Knox, an American student accused of killing a British student in Italy in 2007. Bremner, who has won every civil case she was ever involved in, has also brought civil actions against her attorney general and defended the Des Moines Police Department in the Mary Kay Letourneau case.
7. F. Lee Bailey
Known also for being on the defense side of the O. J. Simpson trial, F. Lee Bailey was also well known for representing Dr. Sam Sheppard, accused of killing his wife. Bailey also worked with the attorney that represented Captain Ernest Medina for the My Lai Massacre during the Vietnam War and represented Dr. Carl Coppolino accused of murdering his wife and neighbor.
8. Shawn Holley Chapman
Most recently known for defending celebrities such as Lindsay Lohan, Paris Hilton, Nicole Richie and the Kardashian sisters, Shawn Holley Chapman worked closely with Johnnie Cohran on several cases. Chapman has appeared on a number of morning shows and was the on-air legal analyst for an eyewitness news segment for several years in Los Angeles.
9. Dick Deguerin
Known for representing House Majority Leader Tom Delay in his money laundering and conspiracy charges and for representing several of the bankers involved in the Enron empire collapse, Dick DeGuerin is a Texas attorney. DeGuerin is also known for having high profile clients such as Senator Kay Bailey Hutchison and representing David Koresh, who garnered media attention during his standoff with the FBI and several other law enforcements in Waco, Texas.
10. Robert Shapiro
Also known as a "celebrity lawyer", Robert Shapiro is best known for being part of the defense team which successfully defended O. J. Simpson in the murder charges he faced in 1995. Shapiro has also defended the likes of Darryl Strawberry, Jose Conseco, Linda Lovelace and the Kardashian family. Most recently, Shapiro was hired by Lindsay Lohan in her recent drug related arrests, but resigned shortly after due to differences between him and Lohan.