Just as the practice of law isn't at all like law school, real crimes aren't at all like the ones depicted in movies and TV series. The people are a lot less attractive, and the motives aren't nearly as complicated. Things tend to boil down to money, sex, or power. The best documentaries bring a deft touch to these human stories that forms them into a narrative but never loses sight of the fact that these atrocious things happened to real people, and that real people have to pay the price or go free. They should be required viewing for law students to help them understand what's really waiting for them when they get out of school. They're as close as you can get to the real thing.
The Staircase: The Staircase is a riveting police procedural and courtroom thriller that plays like a tightly written mystery. Writer-director Jean-Xavier de Lestrade had ridiculous access to author Michael Peterson, who in 2001 was arraigned for the murder of his wife, discovered in a pool of blood at the base of the staircase in their family home. Filmed as a documentary for French TV, this riveting eight-part film runs six hours but barely feels like two.
The Thin Blue Line: Errol Morris's documentaries never fail to illuminate some of the darker and more compelling parts of the human experience — The Fog of War is a brilliant example of how hubris leads nations to battle — and The Thin Blue Line is fantastic for the way it examines the real-life application of the law. Revolving around the murder of a Dallas police officer and the subsequent investigation, the documentary demonstrates how easy it is for the wrong man (or men) to become implicated in a crime they didn't commit if the legal system turns against them.
Cocaine Cowboys: The Miami drug wars of the 1970s and 1980s were terrifying for the way they gave organized crime an even stronger foothold in the area and pushed law enforcement to the limit in their attempts to stem the flow of coke into the country. This incisive documentary also explores how the town benefitted economically from the additional cash, as dirty money was laundered to fund a variety of modern landmarks. Granted, it's not as if fictional films make this life look like a non-stop party: sooner or later, the feds always come calling. But this doc gets even closer to the action by offering interviews with former criminals and cops, putting the viewer in the middle.
Deliver Us From Evil: Critically lauded for its skillful execution of a difficult story, Deliver Us From Evil tells the tale of Father Oliver O'Grady, a Catholic priest who molested and raped a number of young children from the 1970s to the 1990s and who was moved to various parishes around the country by church officials in an attempt to cover up the crimes. A heartbreaking, devastating look at the cancer that's eating the Catholic Church in America.
The Trials of Darryl Hunt: In 1984, Darryl Hunt, a black man in North Carolina, was convicted of raping the white Deborah Sykes. There was just one problem: he didn't do it. He served almost 20 years before DNA technology was able to exonerate him, and this penetrating doc captures the legal system in a warts-and-all manner that's bound to be eye-opening for students convinced of the law's flawlessness.
American Pimp: The protestations of Kid Rock notwithstanding, a pimp is probably not something one should aspire to be. Directed by the Hughes Brothers, who also helmed Menace II Society, American Pimp strips the cheesy glamour and dubious reputation from the pimp subculture by showing just how deluded (and illegal) these men are. It gets even darker when it touches on the women who have died living the prostitute life.
Witch Hunt: This one's well below the radar for most people, but that's all the more reason to seek it out. Narrated by Sean Penn, this 2008 documentary deals with the dozens of men and women in California's Kern County who were wrongly convicted for committing sexual crimes against children. Despite the mountain of evidence that the children were coerced into lying, the district attorney remained in office by boasting of his impressive conviction rate. A harrowing look at how the legal system can be manipulated by the wrong person.
Dear Zachary: A Letter to a Son About His Father: Writer-director Kurt Kuenne's documentary is a stunning story of twisted love and sick betrayal. Kuenne's best friend, Andrew Bagby, was shot and killed by Shirley Turner after Bagby broke up with her. Shortly after, she revealed she was pregnant with Bagby's child. Kuenne's film is a letter to the infant that attempts to piece together Bagby's life and death as a letter for the son who would never know him. Wrenching and unforgettable.
The Iceman Tapes: Conversations with a Killer: Richard Kuklinski was an enforcer for the Gambino crime family, a brutal job that eventually landed him in prison. In this 1992 documentary (and its 2002 follow-up, The Iceman Confesses: Secrets of a Mafia Hitman), he speaks frankly about the people he killed and the life he lived. It's a stunning look at a man seemingly immune to all violence, and the weird calm with which he discusses his jobs is unnerving.
Scottsboro: An American Tragedy: It's not hard to see why stories of wrongful conviction make up so much of the crime documentary field: there's something about the stories that expresses the worst (miscarriages of justice) and the best (hard-won salvation) of the American legal system. The tale of the Scottsboro Boys (pictured above) is a sad one born of racism and anger, in which a group of nine young black men in 1931 were sent to prison for raping a pair of white women, despite the fact that no evidence was presented. The case was a landmark in the development of rights for the accused, and this documentary is a stirring reminder of the high cost and higher responsibility of fighting for the people.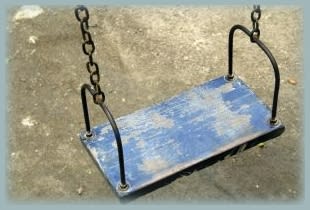 Recent events have revealed just how rampant and cruel the bullying problem has become. The days of letting kids work things out by themselves or encouraging them to hash things out by the playground are long gone, as these strategies are proving to be much more dangerous than they once were. One thing is certain — parents play a huge role in the school bullying solution. Whether your kid is the aggressor or the victim, your words and support may be the most important tools in solving the problem. Here are 10 ways parents can prevent bullying: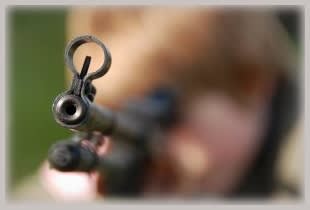 Lives are lost every day to senseless acts of murder. According to the FBI Uniform Crime Report, 13,636 people were murdered in 2009, and out of these murders, most were committed during arguments (including romantic triangles), felony circumstances, and the rest are unknown. Their motives to kill may vary, but there is never a good enough reason to take an innocent life. If we can learn anything from these gruesome murders it is that we need to report warning signs and any bizarre behavior to authorities before a murderer claims his or her next victim. Here are the 10 most senseless acts of murder:
The words "based on a true story" are so overused in movies that they usually don't mean anything other than, "Something like this kind of happened, but this is the version we settled on." (Some movies present themselves as inspired by true accounts when they're actually completely fictional.) But there are a few films that rise above the rest, notably in the true-crime genre, that take actual cases and shape them into arresting narratives to re-create the very real havoc that their characters wreaked. Mobsters, serial killers, and misguided thugs tend to make it to the big screen relatively intact because their stories are just that interesting. These movies aren't the only ones that qualify, just the best.
Movie Videos & Movie Scenes at MOVIECLIPS.com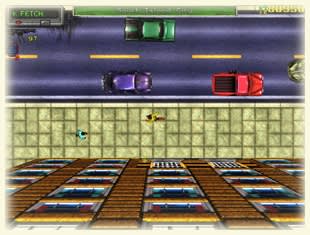 Playing video games is such a universal college practice that schools might as well issue minors in gameplay. And for most people, gaming is a great way to unwind, kill time, or hang out with friends. Yet for some — the few, the proud, the mentally unbalanced — video games are the spark held to the powder keg that sets them off. Not every death tied by the media to video games is actually related to them (the Columbine killings are a good example of this), but the ones on this list make for gruesome exceptions. It's worth reiterating that most gamers are the rational sort, and those who are pushed over the edge by games are usually already falling and just looking for an excuse to lose control.
The internet has enabled people to become a little less stodgy and more comfortable with their sexuality. They can gather- anonymously or not- to discuss a myriad of subjects related to sex on sites and blogs, forgetting about the supposed norms, rights and wrongs that society has imposed on them. After all, to each their own, right? The new sexual freedom has resulted in the surfacing of new fetishes, or fetishes that were previously unknown by most people. Several have gained relatively large online followings despite their unusualness. The 10 fetishes below may not be considered "normal" or healthy by people who don't understand their appeal, but they've certainly earned their own niches. Please note: the list was generated on the premise that foot and underwear fetishes are the only ones that aren't unusual. It's a prude world.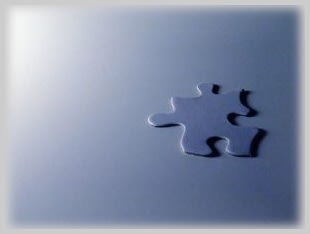 Unsolved crimes take on a whole new level of eerie attraction when it comes to missing-person cases: instead of the stone-cold whodunit murder with a body and clues, they revolve around unexplained disappearances and thus feel more puzzling than other crimes. Circumstantial evidence often presents itself later, allowing family, friends, and investigators to mostly piece together what happened, but the lack of finality makes an unsolved missing-person case feel like a situation that will never be resolved, no matter what's learned.
Homeland security officers are responsible for ensuring the continued safety of the United States of America and its citizens and visitors. Depending on the exact position worked, homeland security officers may work in an office tracking, evaluating, and following up on terrorist threats or in the field checking for illegal immigrants at the country's borders or patrolling the perimeter at major airports and shipping terminals. With globalization making the world smaller and smaller, the need for homeland security officers is at an all-time high to keep the country safe from threats to national security.
Degree Requirements to Become a Homeland Security Officer:
To prepare for a career in homeland security in the criminal justice field, you will need to earn a degree in a field related to the type of work you desire to pursue. For example, if you wish to work in homeland security as a law enforcement officer, you will need to earn a degree in law enforcement and receive the proper graduate training. On the other hand, if you wish to work in homeland security as an intelligence coordinator, you will need to earn a degree in computer science or another related field. In many cases, a degree in criminal justice is a great way to enter the field.
Duties of a Homeland Security Officer: What are the Duties / Traits of a Successful Homeland Security Officer?
As a homeland security officer, your chief duty will be to protect the country from terrorist threats. You will patrol a designated area and look out for suspicious items as well as evaluate potential terror threats posed by people or the cargo they are carrying. You will also look over tips of security threats from the public and determine which are legitimate and which are fake. Some may even work in ensuring that all the official documents for people entering the country are authentic. When there is a plausible terror threat, you must work with other officers and officials to neutralize the threat in order to maintain national security.
Homeland Security Officer Salary: How Much Does a Homeland Security Officer Make?
The earnings of homeland security officers vary depending on where they work. For example, those who work specifically in emergency management earned a median salary of $45,670 annually in 2004, the most recent information available from the U.S. Bureau of Labor Statistics. On the other hand, border patrol agents earn about $25,195 to $31,209 annually with regular pay increases as they gain more experience.