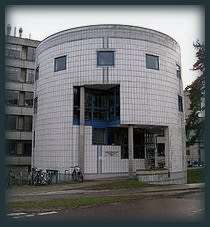 Julian Assange is having quite the year. WikiLeaks had already garnered more public notoriety than ever thanks to its April 2010 release of a video showing U.S. forces in Iraq firing on civilians and reporters, but its leak of diplomatic cables in November really took things to a new level. He's being called a hero by some groups even as others denounce his tactics and raise questions about his sex life. Yet his actions are only the latest in a series of global events designed to shake the foundations of our perception and call governments to action. Information leaks, intentional or not, have been at the root of some of the most contentious moments in history, from papers that reveal the truth about war to information breaches that have jeopardized our online identities. Whether nobly intentioned or maliciously plotted, these leaks have changed the course of history.
Law has always intrigued us, especially when it's depicted on the TV screen. We love to see sharp-tongued lawyers, heated arguments and cases where justice is finally served. Not only do legal shows entertain us, but they also teach us about the legal system and the hard work of a trial lawyer. Here are the 10 best legal shows in TV history:
Law & Order: Law & Order is the longest-running crime drama on American television since it premiered on NBC in 1990 and finished its 20th season on May 24, 2010. Law & Order is also tied with Gunsmoke as the longest-running American drama series of all time. The wildly popular criminal-legal series was set and filmed in New York City and many of the story lines were based on real cases that made headlines. Every episode begins with a criminal investigation and suspect arrest by NYPDs and the last half hour focuses on the prosecution of the defendant by the Manhattan District Attorney's office. The show was praised and awarded for its talented cast, including Sam Waterston, Chris Noth, S. Epatha Merkerson and the late Jerry Orbach.
Boston Legal: Boston Legal was a popular legal drama-comedy that premiered in 2004 and came to an end in 2008. The show was a spinoff of the creator David E. Kelley's other legal television series, The Practice, in which it followed former cast character Alan Shore, as he joins the firm Crane, Poole & Schmidt. Boston Legal had a star-studded cast, including Candice Bergen and funny guys William Shatner and James Spader. This award-winning show brought a great deal of humor and fun to the courtroom, while handling many serious cases.
The Practice: The Practice was a popular legal drama that ran for eight seasons from 1997 to 2004 on ABC. The show focused on the partners and associates of a Boston law firm, led by senior defense attorney and founder of the firm, Bobby Donnell, played by Dylan McDermott. The Practice generally focused on high-profile criminal and civil cases that provided a constant struggle between legal ethics and personal ethics. The show had a way of combining realistic applications of law, while romanticizing the legal system through its well-developed characters.
Matlock: Matlock is a popular legal drama series starring the lovable Andy Griffith that ran from 1986 to 1992 on NBC. The show depicts the life of Ben Matlock, an expensive defense attorney in Atlanta, who solves and litigates high-profile cases. Like Perry Mason, Matlock finds the real killer and exposes him or her in dramatic courtroom scenes at the end of each episode.
JAG: JAG was a successful legal drama that ran for 10 seasons from 1995 to 2005 on CBS and one year on NBC. The show was different from other legal series because it was about lawyers from the Judge Advocate General's Corps (JAG). The show focuses on Cmdr. Harmon Rabb, Jr., a former Navy fighter pilot turned lawyer, and his fellow attorneys as they investigate and litigate crimes committed by members of the Navy and Marine Corps.
Ally McBeal: The comedy-drama series, Ally McBeal, was quite the hit from 1997 to 2002. People loved tuning in to watch Ally McBeal, played by Calista Flockhart, a young, lovable attorney who worked at a Boston law firm, called Cage Fish with other young and eccentric lawyers like herself. Much of the show focused on romance, relationships and the personal lives of Ally and her fellow attorneys, but always maintained its lightheartedness with slapstick humor and surreal images like the dancing baby.
L.A. Law: L.A. Law was an incredibly popular legal drama that ran for eight seasons from 1986 to 1994 on NBC. The show depicted the personal and professional lives of attorneys working at a large Los Angeles law firm. It focused on legal cases involving abortion, gay rights, racism, AIDS, domestic violence and other hot topics during that time. Not only were viewers entertained by the good looking cast and their scandalous storylines, but L.A. Law had plenty of bizarre humor and social drama to keep you coming back for more.
Murder One: Murder One was an interesting legal drama that ran for two seasons from 1995 to 1997 on ABC. Although short lived, Murder One took a different approach to legal drama series by focusing on the ups and downs of one trial for the entire first season. The show focuses on Defense Attorney Theodore "Teddy" Hoffman and his associates as they defend a junkie actor who is being accused and tried for murder. Hoffman does not return in the second season because the trial cause too much strain on his personal life and he is replaced by Jimmy Wyler. The firm defends more than one client in the second season, but the cast changes and thematic issues cause the show to be dropped at the end of the season.
Perry Mason: Perry Mason was a legal series starring Raymond Burr that ran from 1957 to 1966 on CBS. The show was an adaptation of the fictional character, Perry Mason, from the mystery fiction novels written by Erle Stanley Gardner. Perry Mason was originally a 15-minute radio series before it became one of the most successful and longest-running legal shows. The show gave Americans their first real look at the work of lawyers.
The Defenders: The Defenders was a successful courtroom drama series that told the story of father-and-son defense attorneys who handles high-profile and very controversial cases involving racism, civil rights, religion, abortion and other major issues of the time. The series ran from 1961 to 1965 on CBS and received a great deal of praise for its social context and outstanding performances.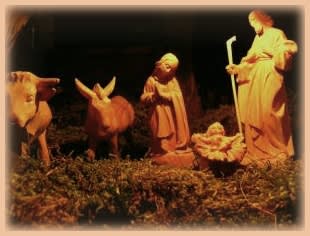 'Tis the season — for crime? Many criminals see the holiday season as their opportunity to cash in. But while many of the crimes committed around Christmas center around theft of presents, there are a few that are so strange that they definitely deserve a special place on Santa's naughty. Here are 10 strange but true Christmas crimes:
There's no doubt about it – the U.S. criminal justice system is not perfect. And those imperfections become apparent when someone is the innocent victim of the death penalty. Wrongful executions have been happening for hundreds of years, but until the advent of DNA evidence and improved forensics technology, these individuals have remained guilty as charged. Today, DNA evidence has exonerated and released 15 death row inmates since 1992, but only eight inmates have been acknowledged of their possible innocence after execution by the Death Penalty Information Center. Here are 10 infamous cases of wrongful execution that deserve a second look: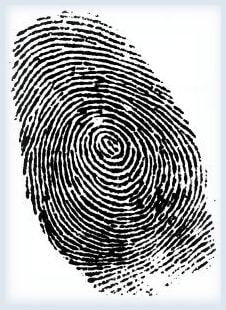 Evidence is crucial for ruling out suspects, finding criminals and proving their guilt. Many criminals go to great lengths to cover up their crime and leave no feasible trace of evidence, but major advances in forensics and investigation practices have made it possible to dig up various types of evidence that are admissible in court and bring police closer to catching criminals. Here are the 10 most incriminating types of evidence:
Fingerprints: Fingerprints are the most incriminating types of evidence used in criminal cases because it's one of the most reliable forms of identification. No two people have the same fingerprint, making it a truly fundamental tool for accurate identification of criminals. Only when fingerprints can't be traced back to a person with a criminal history do they have less power in an investigation. However, if the suspects can be narrowed down, their fingerprints can be tested to see which one matches.
Blood: Blood is an incriminating type of evidence for various reasons. DNA can be extracted from blood to find a criminal and blood type can be analyzed to help rule out suspects. Blood splatters can also help investigators piece together crime scenes and it provides more evidence to test.
Hair: Hair is another useful type of evidence that can bring police closer to a criminal. A strand of hair collected from a crime scene can be submitted for DNA testing. Forensic scientists may have a better chance at testing the DNA if the hair follicle is still intact. In addition, the color of a hair strand can also be used to rule out suspects whose hair does not match the recovered hair sample.
Skin: Although difficult to see at a crime scene, skin can be analyzed and tested to find a criminal. Like hair, skin samples can help determine the skin color of the person involved in the crime and DNA can be extracted for a more accurate identification of criminals. Skin can also be a harbinger of other evidence at the scene, which brings police closer to finding the criminal and understanding the crime in greater detail.
Witness Testimony: Testimony from a witness who was at the scene of the crime is one of the most incriminating types of evidence. How incriminating the testimony is depends on the credibility of the witness, which is determined by the jury. It can be the deciding factor in a case.
Written Documents: One of the worst things you can do as a criminal if you want to evade the law is write things down. Some criminals write in dairies, journals, letters and even e-mails to chronicle their plan of action or confess their guilt. Suspects may be in correspondence with others who can present these documents to police, or investigators may find such documents when searching a suspect's home.
Semen: Semen can be used in several ways to verify rape accusations, as well as extract DNA to identify the criminal. Semen can also be analyzed and tested to determine if there was more than one person involved in a sexual crime.
Shoe Prints: Shoe prints are extremely useful in police investigations and they can be a very incriminating type of evidence. Police can tell by a lot about a shoe print, such as the make, model and size of a shoe, as well as the gender and approximate height of the person. Shoe prints also indicate the activity of the wearer when the print was made and, if the impressions are visible, police may be able to trace the criminal's moves and follow their prints to the next destination, such as a nearby home or woods.
Videotapes/Photographs: Videotapes and photographs are both compelling and incriminating types of evidence. Whether the videos or photos capture the crime taking place or the people present during or after the crime, it is valuable evidence that can be used to rule out suspects and find the criminal.
Ballistics: Ballistics is the study of firearms and ammunition. This technical form of evidence includes shell casings, gun powder, bullets, gunshots and other firing characteristics of a weapon. Even the slightest remnants of a gunshot can be traced to a specific firearm, where it's sold and its owner, if registered.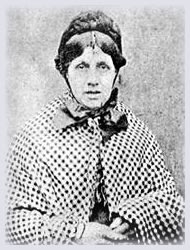 Females may make up a smaller percentage of total criminal activity, but some of the most horrific crimes have been committed by women. From infanticide, murdering husbands to robbing banks, these 10 women have become famous for all the wrong reasons.