According to Gordon Gekko, a fictional criminal who made a killing, greed has "marked the upward surge of mankind." While in many instances that may be true, it has also produced some of the world's slimiest creatures. The illegal activities of the following men (and woman) have had immense ramifications on the people surrounding them, producing fallout ranging from abrupt job loss to death. Each made a ton of money, but at high costs.
Police have a civic duty to protect and serve individuals, but like most people who hold a great deal of authority, their powers are sometimes abused. Unfortunately, police brutality is a common occurrence around the world, and it's often accompanied by several other examples of police misconduct. Out of the hundreds of police brutality cases that have gone to court and gone unreported, these are the 10 worst cases in history:
The world needs enterprising journalists. Bob Woodward and Carl Bernstein, for example, relentlessly pursued information that uncovered the true depth and severity of the Watergate Scandal, forever changing how America views its president.
Muckraking is an essential component of democracy, but when boundaries are crossed for merely trivial matters, like in the News of the World scandal, people are left wondering if boundaries truly exist. The much-publicized demise of the almost 168-year-old publication and crippling of media conglomerate News Corporation due to phone hacking — and other possible illicit tactics of information gathering — has produced a bevy of key players, including a few who are already paying the price for their deeds. Here are 10 you should know:

Embed the image above on your site
Even though we consider this to be the "Land of the Free," the United States actually has 25% of the entire world's prison population. Whether you want to devote your career to fighting crime or you are just a regular citizen getting called up for jury duty, it's important to know what kind of fate awaits a prisoner after he's had his day in court.
Most people get their facts about prison from movies: but given the huge number of people behind bars, our team of researchers set out to discover what exactly happens in prison. And the results were surprising. Below are some essential prison facts that every American should know.

Embed the image above on your site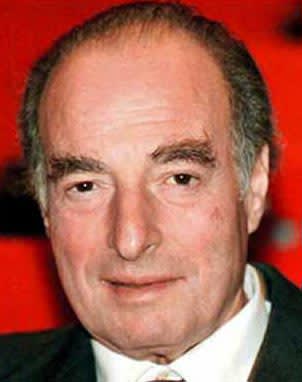 Every day, thousands of prisoners seek forgiveness and a lessening of their penalty through the appeals process. Those who are forgiven for their offense and released of their punishment have been granted a pardon, which is typically ordered by a head of state such as a president, monarch or church authority at the federal level and by a governor or a pardon board at the state level. The criminal justice system gives prisoners the right to appeal their convictions and bring justice to the defendant, but every once in a while some controversial pardons make their way through the cracks. Here are the 10 most controversial prisoner pardons in history: