The U.S. justice system is far from perfect, and the evidence is all in the numbers. According to the Innocence Project, there have been 273 post-conviction DNA exonerations in the United States, and 17 of these people have served time on death row. Some of these cases happened when DNA testing wasn't available, and others were caused by human and systematic errors, but either way, these innocent inmates have paid an unfortunate price. Here are 10 infamous inmates who were wrongly convicted:
Whenever a crime happens, the community is left wondering how someone could do such a thing. For most of us, it's hard to comprehend the urge to harm someone else or steal something, especially when we consider the consequences to the victim, their family, and ourselves. But many criminal brains work differently than the average human's. Of course, there are people who turn to crime after a tough childhood, but some criminals, especially psychopaths and those with personality disorders, have minds that are wired for crime. Here are 10 unbelievable facts about the criminal brain.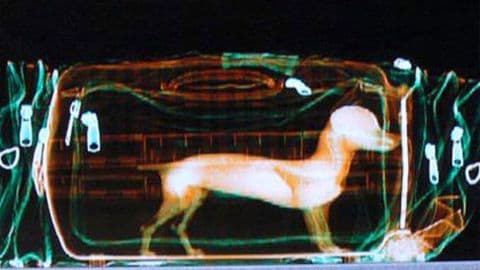 Some of the restrictions on what you can pack in your luggage when flying are a little strict. Most of us would probably like to be able to take more liquids or not worry about whether we remembered to unpack those fingernail scissors before going through security. But there are some things that are just not OK to bring on a plane and everyone knows it — like human remains or live animals in your clothing. Here are 10 strange things people tried to smuggle onto an airplane.

Embed the image above on your site
The line between religions and cults can be a blurry one at times. Although some prefer to distinguish between cults and religions, there are some indisputable similarities. For example, both sometimes encourage donations from their followers and promote the sacrifice of food and other luxuries in the name of ritual observances. However, cults significantly differ in their belief systems, rituals and indoctrination. A religion that uses mind control techniques, deception and exploitation to teach its followers has strayed further away from a religion and is much closer to a cult. Here are 9 ways groups become cults:
Embed the image above on your site
An apparent new lead in the 40-year-old DB Cooper case has revived the mystery of the whereabouts of one of America's most clever fugitives. A great source of storytelling and legend through the years, the perfectly executed hijacking of a Boeing 727 made him about $200,000 richer and somewhat of a hero to those who've closely followed the story. Fortunately, nobody involved in the event — except for possibly DB himself — was seriously harmed, which is why his apprehension wasn't quite as important as the targets of the following manhunts. These men have been serious threats to the public, as evidenced by the urgency at which they have been pursued.